App Store Going Live Thursday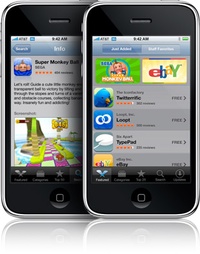 The New York Times has just reported that the App Store will open Thursday, July 10!
Upon opening the store will offer more than 500 applications, 25% of which will be free. 90% of the commercial software will be sold for $9.99 or less. Also, a third of the first 500 applications will be games.